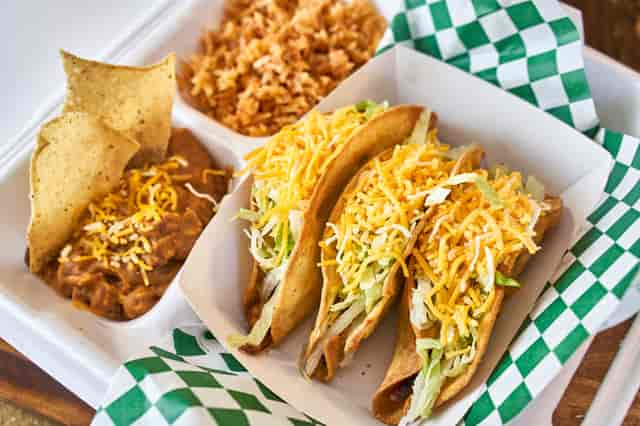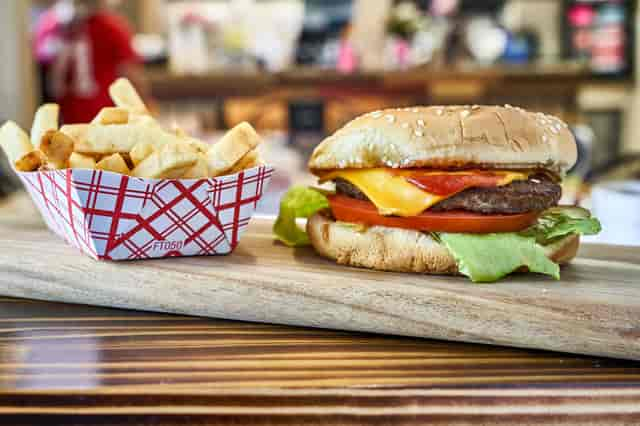 Elmer's Tacos
A Chandler Tradition since 1974
Elmer's is NOW OPEN!!!
We are back open! 
Monday- Saturday
8AM-8PM
To eliminate lengthy wait times and mass crowds we are only taking phone orders and third party delivery (Doordash & Grubhub).
Please call (480)963-6763 to place your order.
We Can't Wait to See You!!
Fresh and Speedy Mexican Food!
Elmer was born in Sonora, Mexico and came to the United States at age of 11. He grew up in Los Angeles area and started his work career very young. In 1973 he decided to take his love of food a bit further, so with his mother's recipes, a bit of LA flavor and his own unique style of cooking he moved to Arizona to follow his dream and open a restaurant.
Chandler
355 N. Arizona Ave
Chandler, AZ 85225

Hours
Monday - Saturday:
8:00 am - 8:00 pm
★ ★ ★ ★ ★
This is an easy 5-star pick. The prices are amazingly low, food is stellar and the service is excellent. I had a moment's hesitation in picking my burrito flavor, so the lady took me by the arm (literally) off to the side, gave me a sample plate with 3 flavors and explained each one to me. (I ended up getting 1 of each because they were all insane). Recommend stopping by.